---

Providing innovative ballast water compliance solutions to the marine industry…
BARGE SOLUTIONS
BALLAST WATER MANAGEMENT
BWC is pioneering the development of cost efficient ballast water management solutions for the barge and logistics industries, through provision of innovative mobile compliance technologies combined with our comprehensive end to end services.
THE BWC APPROACH
TREAT SEA GOING BALLAST ONLY
The retrofit of a ballast water management system capable of treating high capacity flow rates is an expensive, and, in many cases, complex task onboard barges.
The treatment of high capacity flow rates during operational ballasting introduces significant risk to the operation and, in fact, is generally unnecessary. With most operational ballasting conducted within the same location, it is, in fact, only the sea-going ballast that requires treatment.
At BWC, our barge solutions and products have been developed from over 30 years in the heavy lift transportation industry, and are designed around the treatment of the sea-going ballast only – allowing existing operations to remain largely unchanged, and removing the requirement to retrofit high capacity ballast water management systems onboard.
THE BWC BARGE COMPLIANCE SOLUTION
THE 5 STEPS TO COST EFFICIENT COMPLIANCE
By ensuring all operational ballast water is removed prior to conducting sea-going ballasting, and ensuring tanks are cleaned throughout, the BWC barge compliance solution offers owners / operators with a significantly more cost effective and practical compliance solution.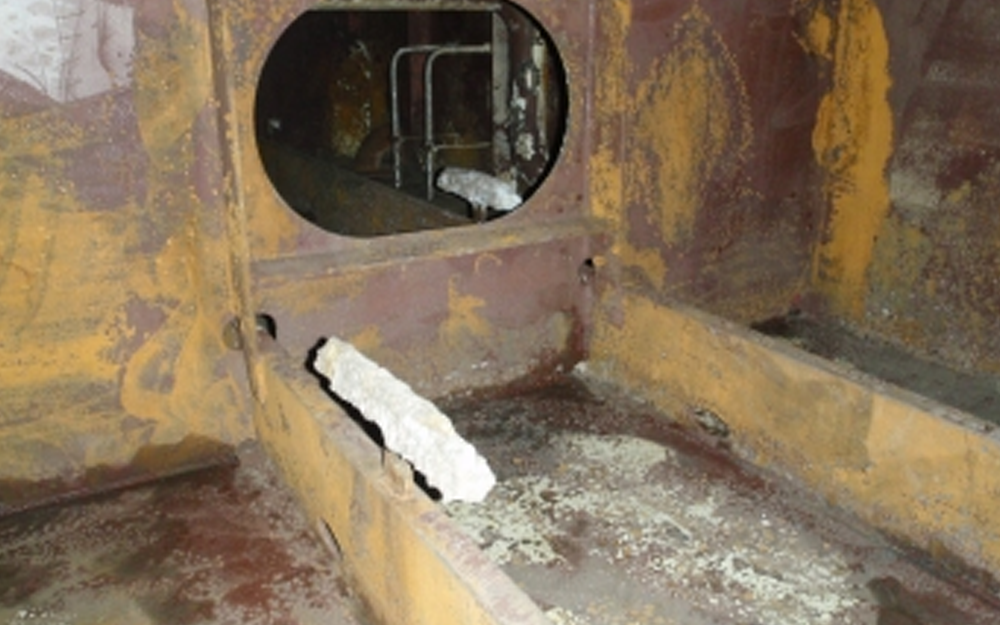 ---
STEP 1 – DEEP TANK CLEAN
Prior to the vessel's compliance date(s), the ballast tanks undergo a deep clean, ensuring the tanks meet the BWC Minimum Cleanliness Standard. BWC can provide deep tank cleaning worldwide via our network of global partners.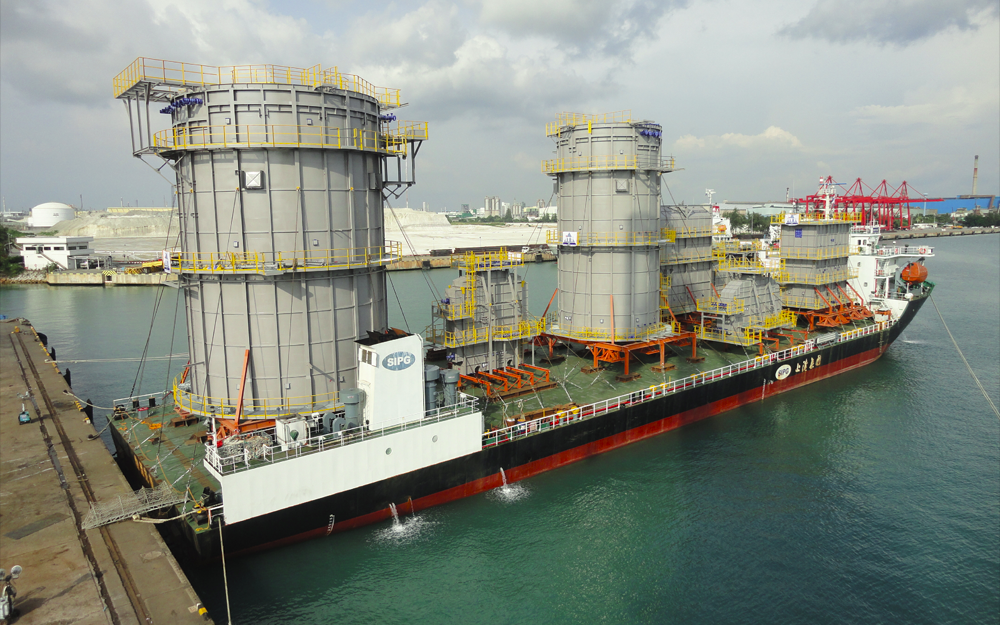 ---
STEP 2 – CONDUCT OPERATIONAL BALLAST
Vessel undertakes operational ballasting unimpeded, without the use of a ballast water management system. Once completed, all operational ballast must be discharged from the vessel.
With over 30 years experience in the heavy lift transportation industry, Malin Group can assist with the engineering, calculations and project management of the transportation project.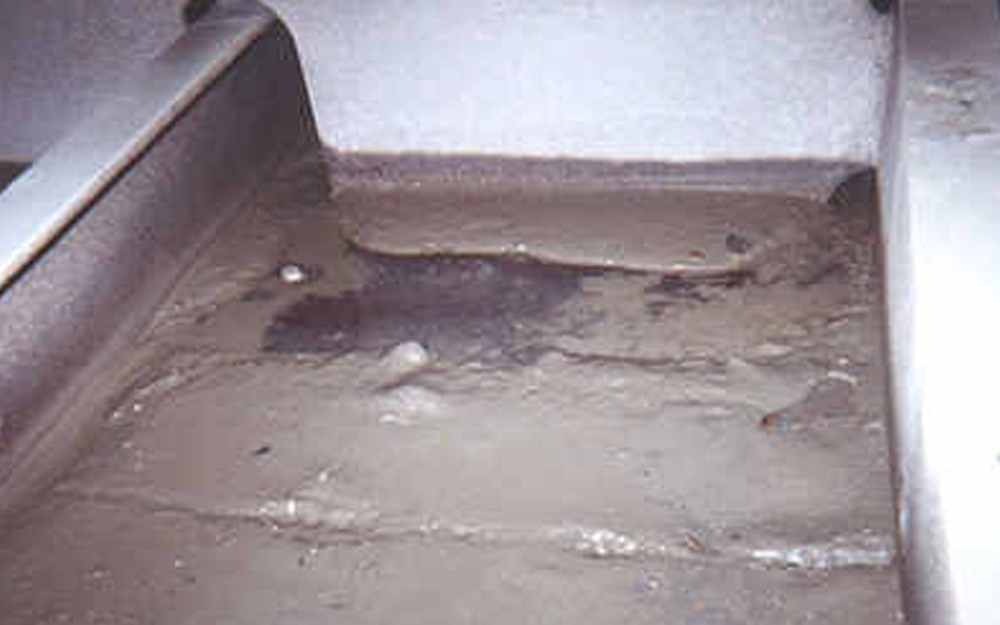 ---
STEP 3 – OPERATIONAL BALLAST TANKS CLEANED
After completion of the operational ballasting, the ballast tanks used during the operation must be cleaned back to the BWC Minimum Cleanliness Standard. BWC can mobilise the BWC Muck – a mobile tank cleaning and stripping system – along with dedicated BWC operators, to undertake this tank cleaning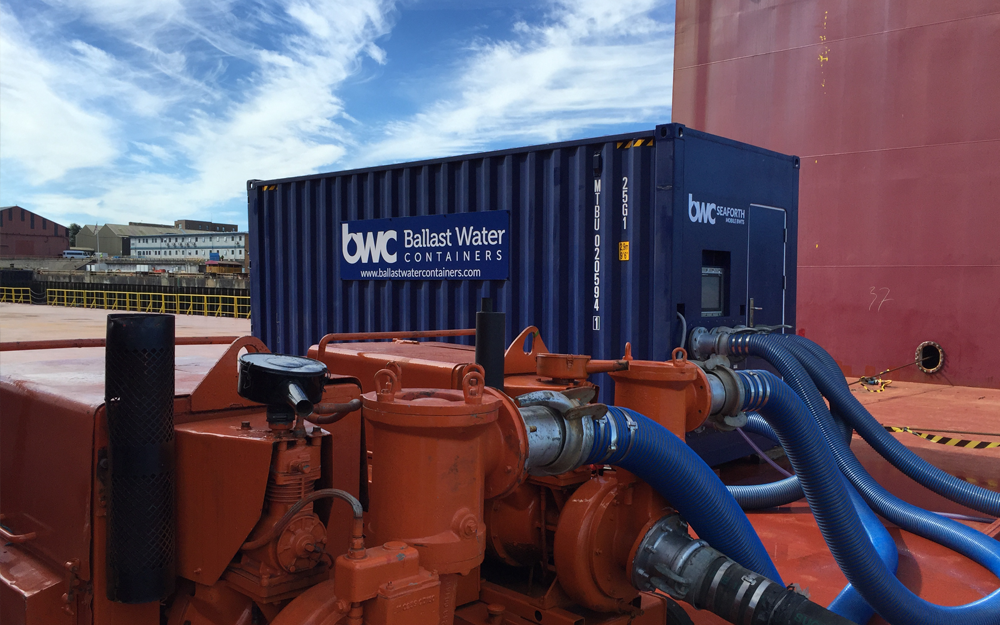 ---
STEP 4 – CONDUCT SEA GOING BALLAST OPERATIONS
Prior to sailing, the vessel will undertake sea-going ballasting operations using a ballast water management system. BWC can mobilise the BWC Seaforth – a mobile ballast water management system designed exclusively for barges – along with trained operators, to ensure the sea-going ballast is treated in accordance with IMO, USCG and local standards.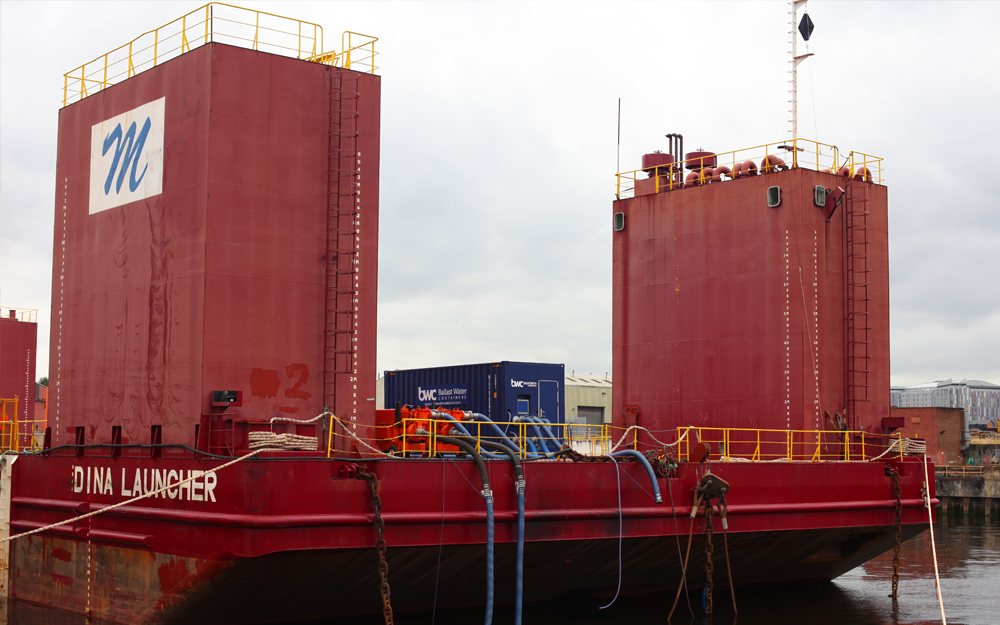 STEP 5 – OPTIONAL SEDIMENT CONTROL
Whilst the barge will not be required to conduct ballast water treatment whilst undertaking projects within the same area, it is recommended that the owner / operator undertake sediment control throughout. This practice reduces the sediment intake to the ballast tanks, and simplifies the tank cleaning process once the vessel does undertake an international voyage. BWC can mobilise the BWC Skye – a mobile sediment control system – to hep reduce the sediment intake to the vessel during local ballasting operations.

---
USCG TYPE APPROVED
TECHNOLOGIES AVAILABLE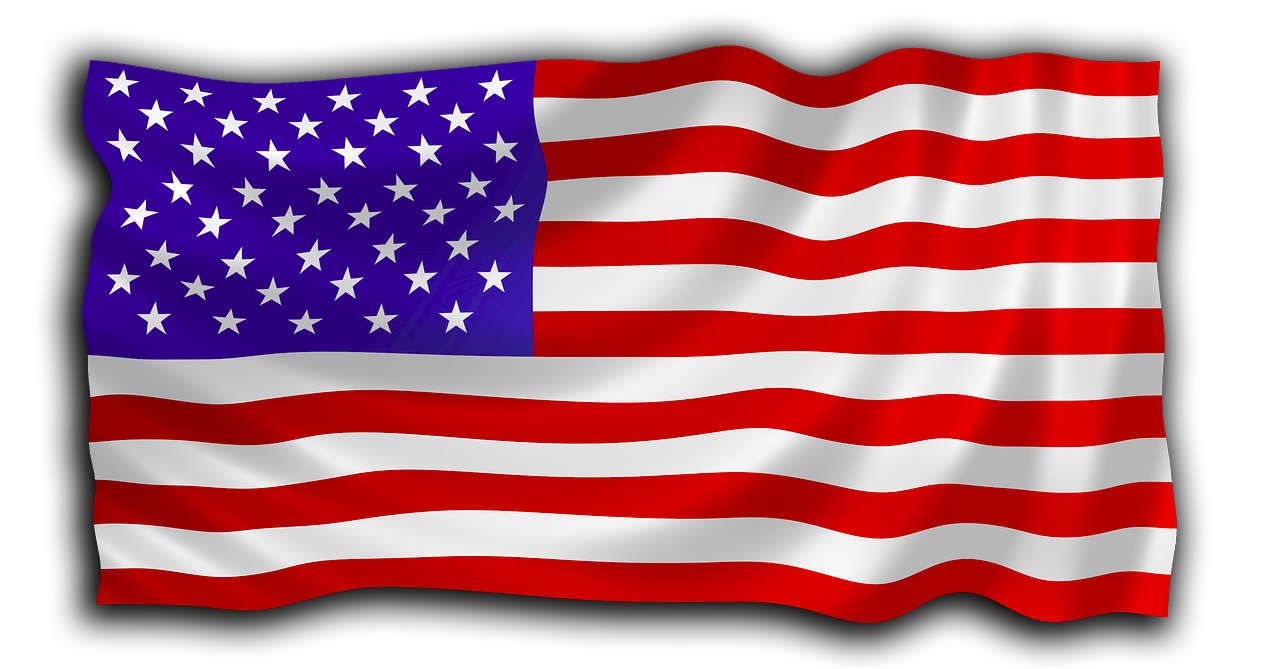 FLEXIBLE APPLICATIONS
WHATEVER THE REQUIREMENTS
Connector.

Shared - Two Stage - Mobilised Onboard

A simple application where the BWC mobile BWMS is used onboard during both the ballasting (at departure port) and de-ballasting (at arrival port)

Connector.

Shared - Two Stage - Port Based

An application where a BWC mobile BWMS is stationed at the departure port and arrival port – allowing treatment during ballasting and de-ballasting

Connector.

Shared - Single Stage - Port Based

Combined with additional BWC products, the BWC mobile BWMS can be utilised as a single stage treatment system used during de-ballasting only
---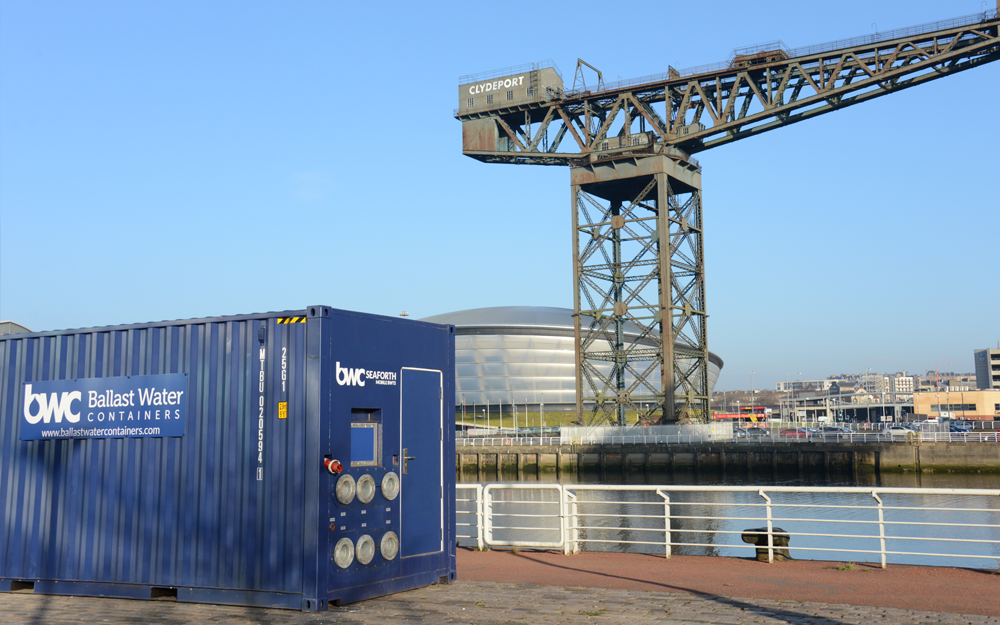 SPECIFIC APPLICATION IN MIND?
GET IN TOUCH
At BWC we are committed to assisting vessel owners and operators in achieving cost efficient and practical compliance. If you have a specific application in mind, please don't hesitate to get in touch via our Contact Us page.