---

Providing innovative ballast water compliance solutions to the marine industry…
---

TANK CLEANING MADE EASY
BEHIND THE NAME…
ISLE OF MUCK – SCOTLAND, UK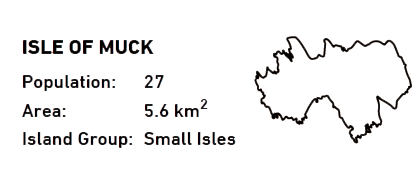 Did you know..?
The word "muck" is colloquial Scottish for mud or dirt
A mobile tank cleaning and stripping system providing an efficient means of keeping tanks clean and empty of residual water
HIGHLY COST EFFECTIVE
TANK CLEANING & STRIPPING
Ensuring ballast tanks are kept clean and free of residual water is critically important to ensuring whichever BWMS used can function correctly, and within the discharge criteria.
The BWC Muck provides a mobile, cost effective means of undertaking intermediate and ongoing tank cleaning and tank stripping – helping ensure compliance.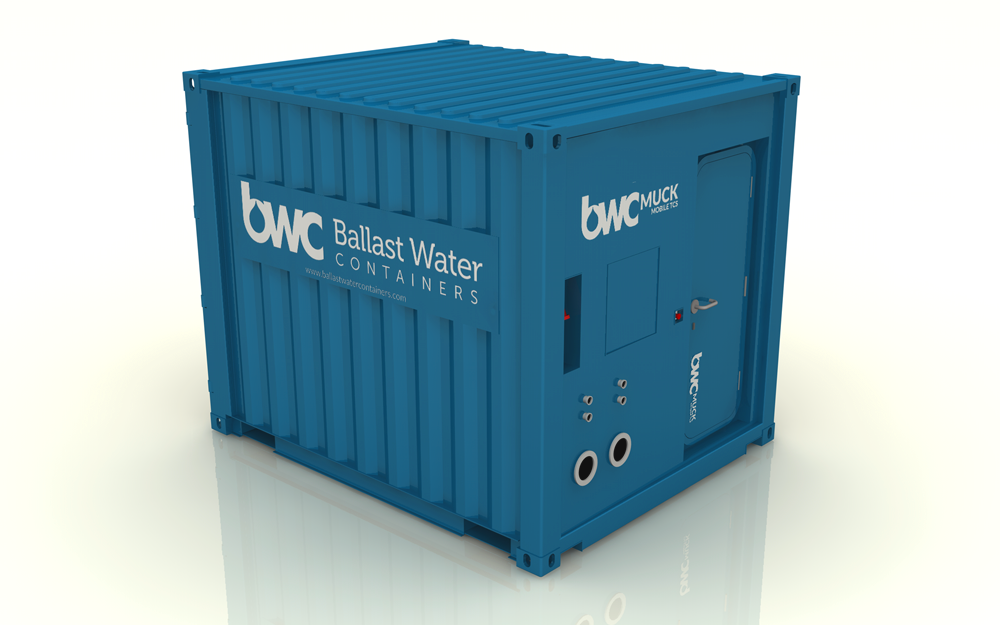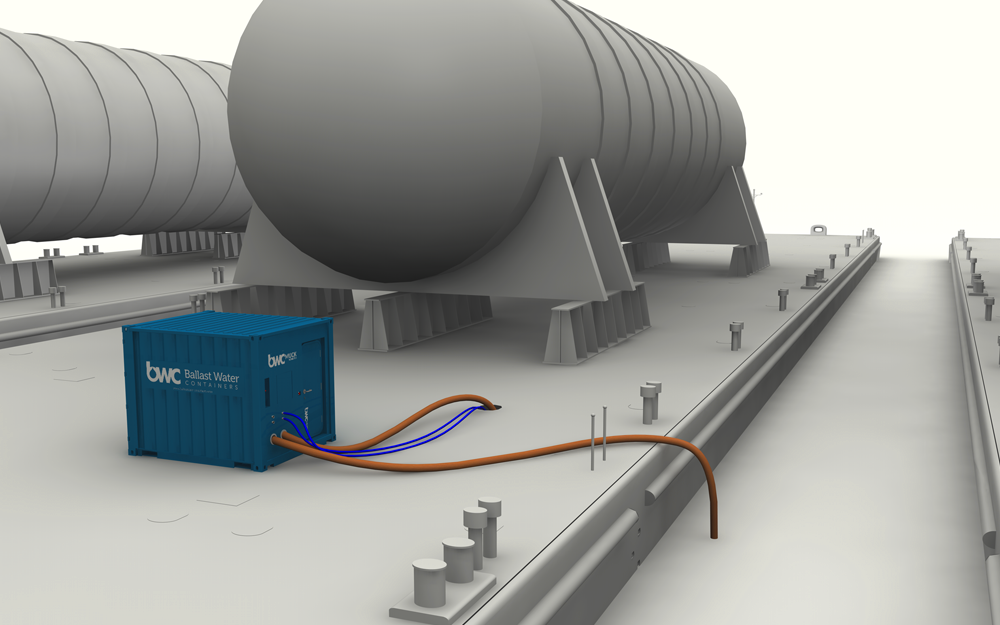 DESIGNED FOR BARGES
& THE CLEANING OF OPERATIONAL TANKS
Following the BWC approach for barge ballast water compliance, it is crucial to clean the operational ballast tanks after each operation.
The BWC Muck is tailor designed for this process, with an integrated jet wash system and bespoke vacuum pump assembly for removal of sediments, mud and residual water.
NO SLUDGE DISPOSAL
WHILST CLEANING OPERATIONAL TANKS
If mobilised for the cleaning of operational tanks in-situ, in the same water as the operations were carried out, the BWC Muck does not require any disposal of sediments on land.
All residues and sludge is discharged back overboard into the same waters it originated.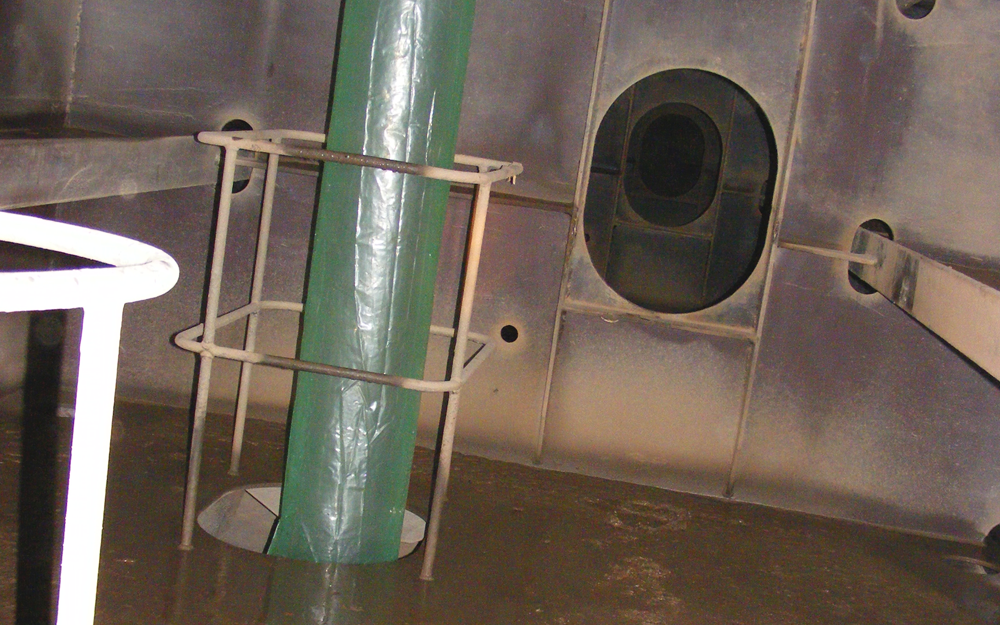 TANK CLEANING & STRIPPING
IN LINE WITH OUR CLEANLINESS STANDARD
---

INDUSTRY LEADING INNOVATION
A RANGE OF KEY FEATURES
Our range of highly innovative mobile tank cleaning and sediment control products provide our clients with cost effective methods to control tank cleanliness, sedimentation and, ultimately, preserve the efficacy of the BWMS utilised.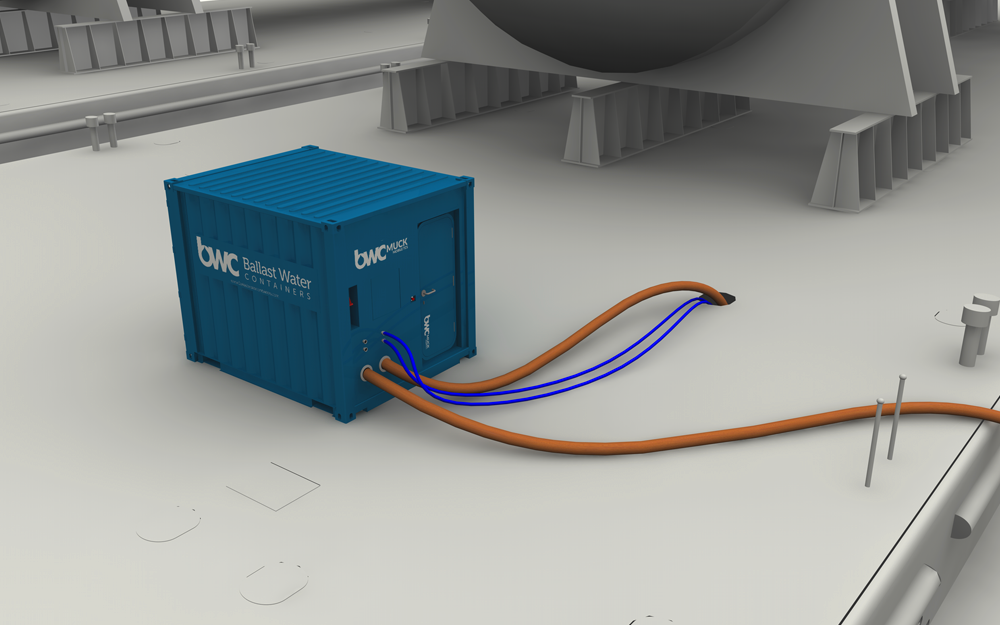 INTEGRATED VACUUM PUMP SYSTEM
The BWC Muck includes an integrated vacuum pump system providing very high vacuum suction capabilities for the removal of sediment/mud from the ballast tanks. The integrated vacuum pumps have a lift capability in excess of 8m water column.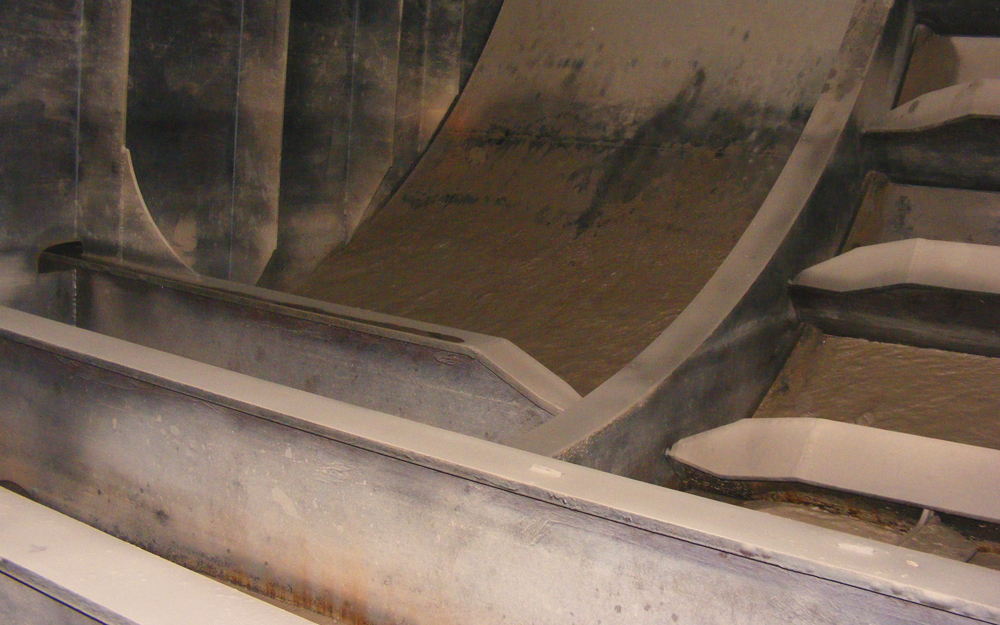 HIGH PRESSURE JET WASH SYSTEM
An integrated high pressure jet wash system provides operators of the BWC Muck with the ability to jet wash the surfaces of the ballast tanks. Multiple quick hose connections on the exterior operators' panel provide the ability to connect several jet wash nozzles at once, to clean multiple tanks simultaneously.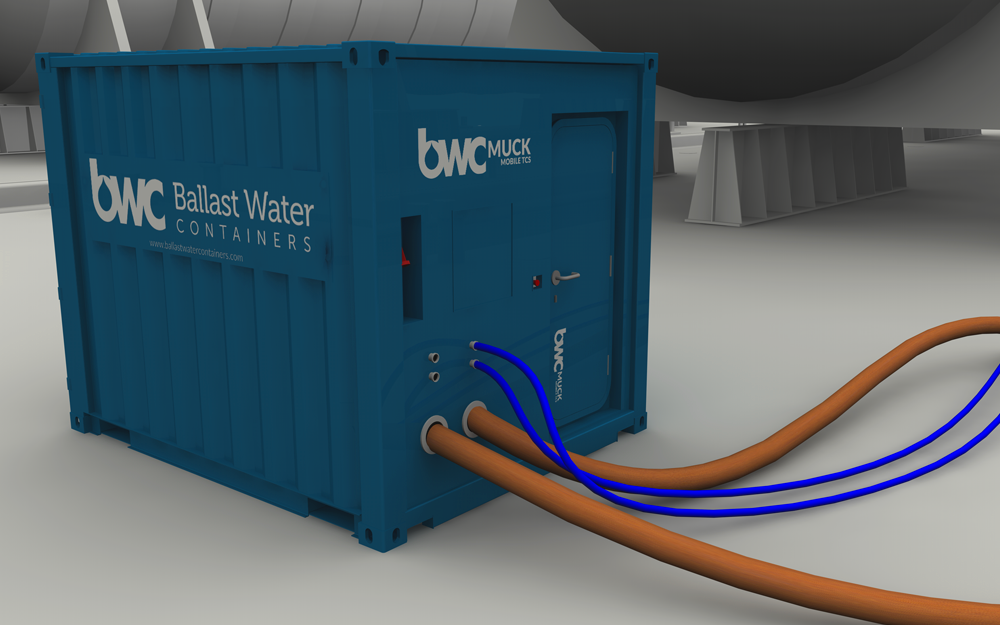 SIMPLE TO CONNECT / DISCONNECT
The BWC Muck has been designed to facilitate quick and efficient tank cleaning and stripping – and this includes the quick connections on the front of the unit.
The twin vacuum hose connections are quick connect couplings, whilst the high pressure jet wash fittings are quick release hose fittings – all facilitating quick and efficient connection and operation of the system.
AVAILABLE IN TWO SIZES
OFFERING FLEXIBILITY IN APPLICATION
The BWC Muck is available in two different physical sizes – either as a 10′ ISO Shipping container, or as a standard 20′ ISO Shipping Container.
STANDARD 10′ OPTION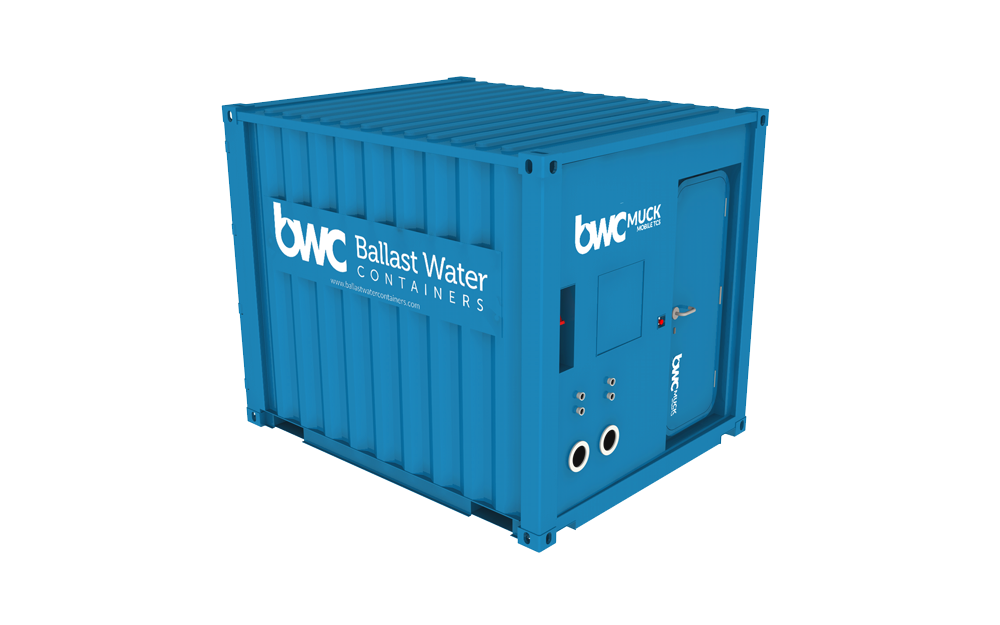 The standard BWC Muck is integrated within a 10′ ISO shipping container, housing the main components only within a neat and handy sized footprint.
DELUXE 20′ OPTION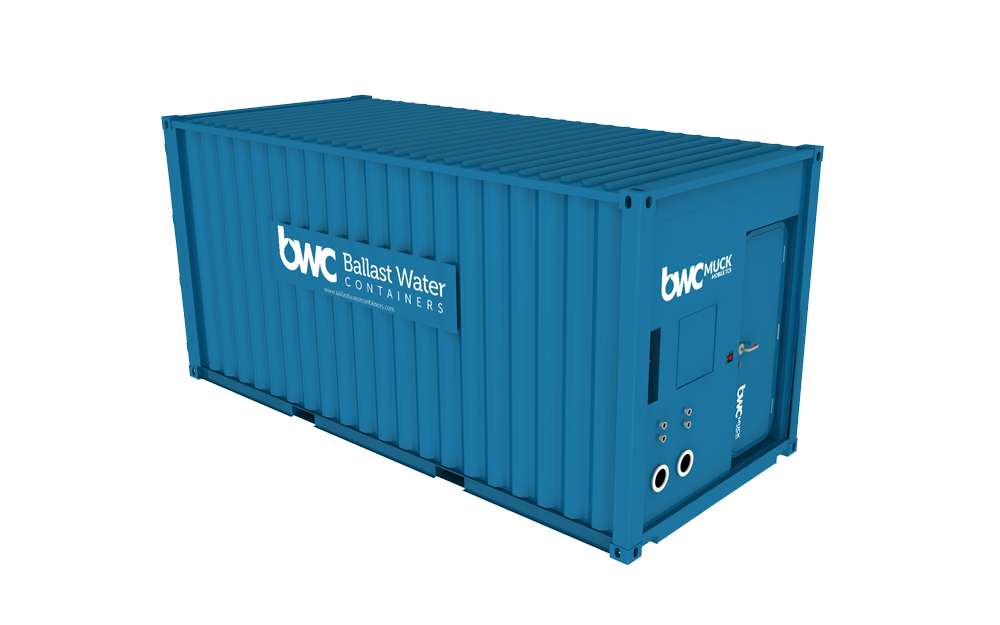 The deluxe BWC Muck is integrated within a 20′ ISO shipping container, which, in addition to housing the main components, also has an integrated staff welfare facility.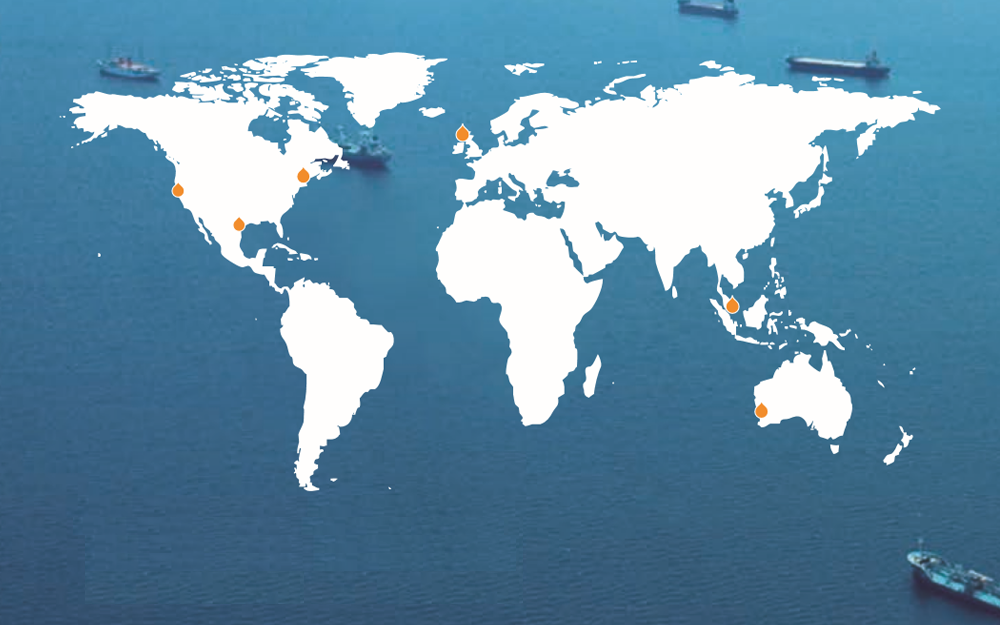 WORLDWIDE TURNKEY COMPLIANCE SOLUTIONS
Through our global network of partners, BWC can provide our entire portfolio of services and products as fully turnkey compliance solutions – all backed by over 100 years of industry experience.
In addition, all of our tank cleaning services are in accordance with our: